BILL CRAWFORD
Southern California Native / Sharing art created by myself and others. Feel free to share your thoughts.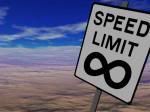 All works by Bill Crawford [aka Ernesthildred ] © 2007-2013 Bill Crawford. All rights reserved.
Contact me if you wish your content removed from this blog. It is not my intent to misappropriate content against the wishes of its creators.